In business since 2006!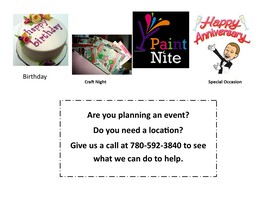 Are you a previous customer?  If so, you will be given a 15% discount on your reservation of a minimum 2 night stay - this is our way of saying Thanks for Supporting our Business!
Rates $94 - $114 . . . . ask about our Long-Term, No Frills pkg
You will enjoy either a 'Continental Breakfast' (or 'The Works' for an additional fee - and must be pre-arranged). Accommodations can be made for special dietary needs IE: diabetic, celiac, etc.
Celebrating a Special Occasion?  We can create an atmosphere to  fit any occasion - all you need to do is tell us what you want!
The Beachside is a non-smoking environment, we do have 'designated' smoking areas outside.
Cancellation Policy:  We require 48 hours notice if you need to cancel your reservation.  If you give any less than the 48 hours notice AND we are not able to re-book the room, we will charge 25% of one night to your credit card. If we are able to re-book the room, there will be no charge.
Rules
The Beachside is children & pet friendly. Cots & playpens are available upon request for an additional fee.
Pets of 'responsible owners' are welcome if arrangements have been made ahead of time and the owners promise to 'clean-up' after them.  There may be an extra fee to cover the cost of the extra cleaning required.
Recreation
There are numerous ways to pass the time as you explore the diversity of the surrounding area IE: bird watching, berry picking, museums, golf courses, dining, shopping, rodeos, horse shows, festivals, country fairs, chuckwagon races, farmer's markets, and fire-fighting competitions.
Ask how you can become a 'preferred customer'.
Room rates vary based on the selection of room, the package and the occupancy ($94-$114) with cash, E-Transfer or credit card (MasterCard, Visa, & Discovery) accepted for payment.